Soundbox is our new audio-assisted smart device that alerts you with instant notification when you receive payment. The device needs to be connected online through Mobile (SIM) or your own Wi-Fi network.
Once a customer scans and pay via your Touch 'n Go eWallet QR code or DuitNow QR code, the Soundbox will announce and display the amount on the LED display. Kindly note that Touch 'n Go eWallet Soundbox is not eligible for P2P Seller.
To activate your Soundbox, you will need to complete a simple activation process by following the provided guides.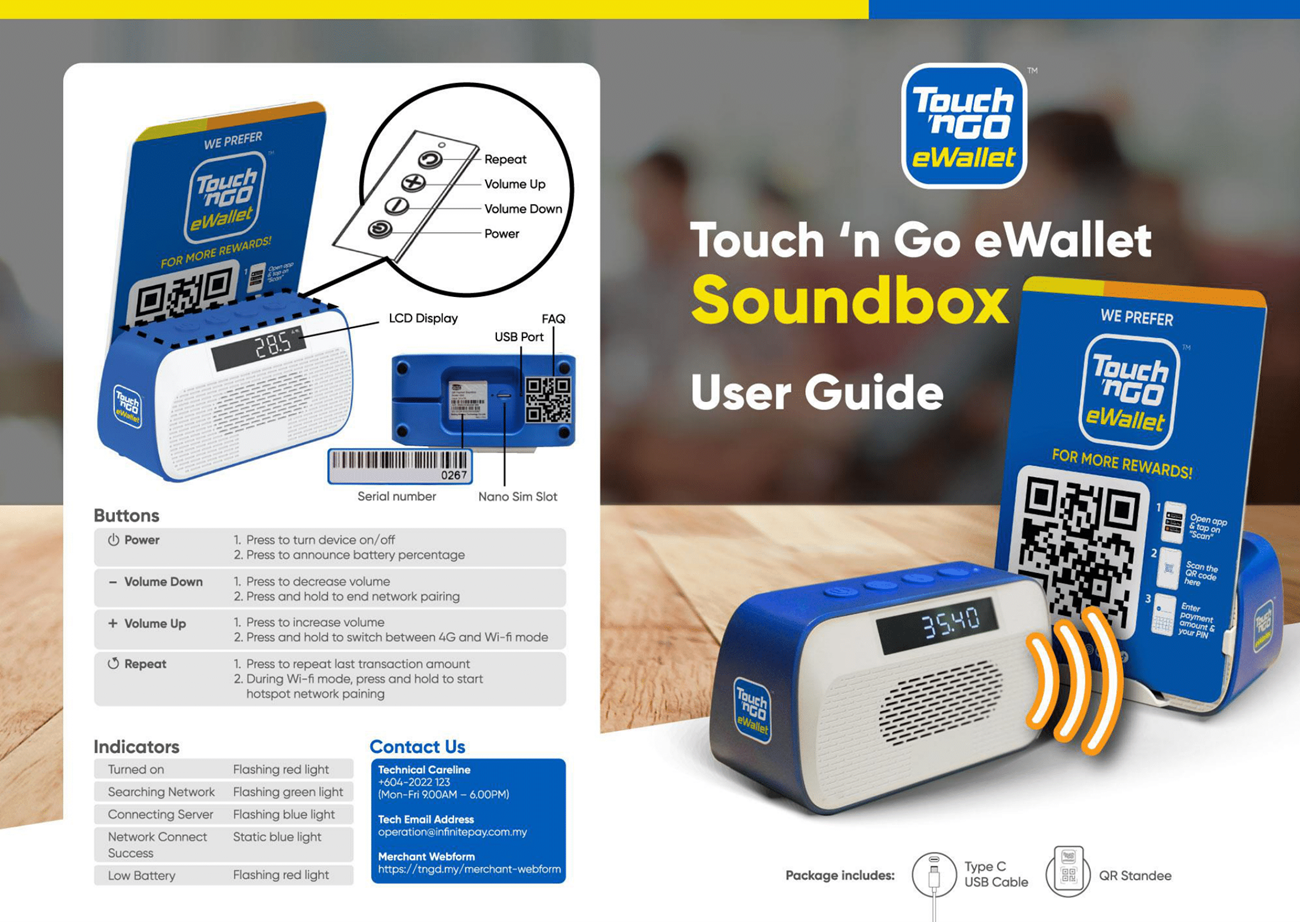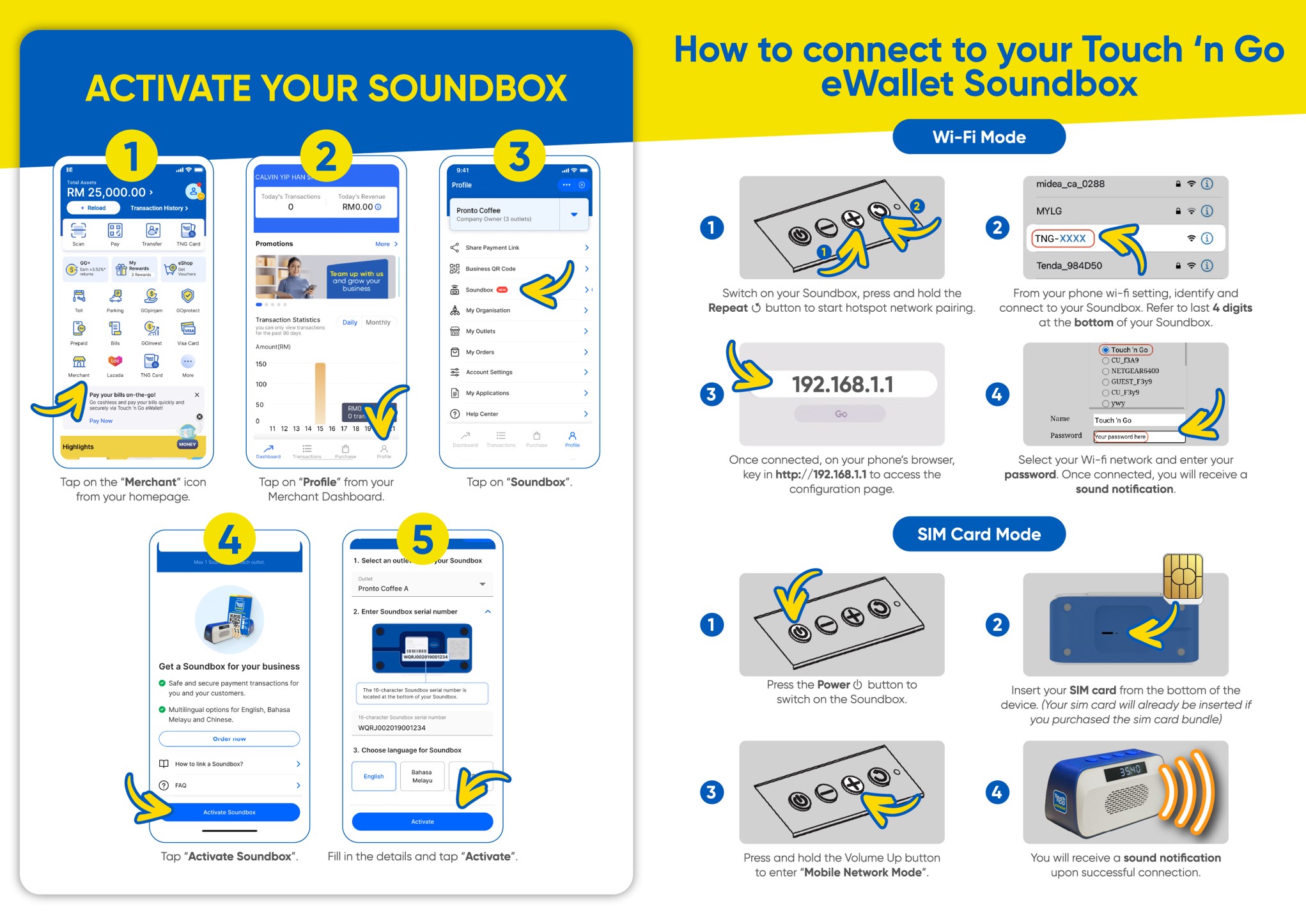 A copy of the user guide will be provided upon purchase. Watch this video to see how to use the Touch 'n Go eWallet Soundbox.