By switching from user to business, you will now receive sales notifications through the app, which allows you to track all transactions easily in one place.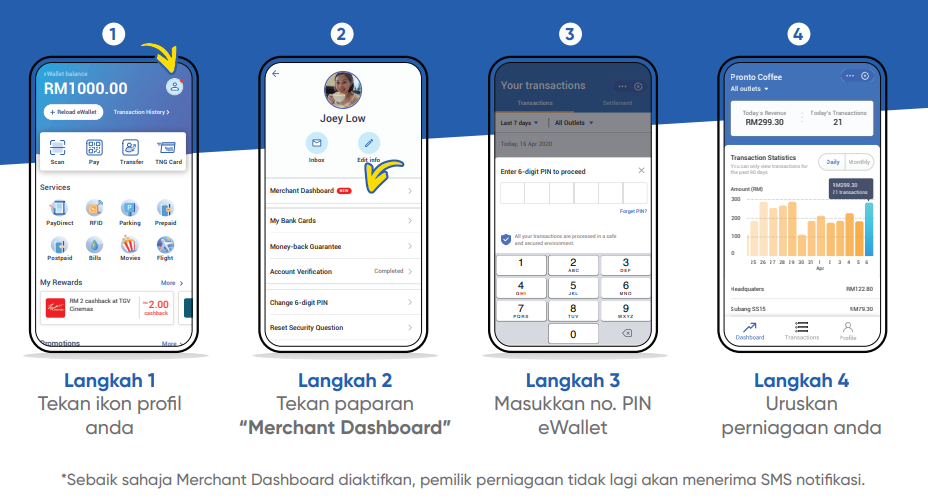 Please take note that: Only business owner's or director's phone number is eligible to activate Merchant Dashboard and it MUST be registered with Touch 'n Go eWallet account.
To activate the Merchant Dashboard the owner is required to provide below details:
Name and NRIC number
Registered phone number/Touch 'n Go eWallet account number
If owner requests to register third party number, documents below are required:
Letter of Authorization– Owner/Director has to write a letter to authorize the personnel as primary contact for their company. The letter must state the personnel's name & I/C number and acknowledged by one of the owners or directors; and
Copy of the personnel's I/C
Owner will receive an app notification once Touch 'n Go eWallet has activated the Merchant Dashboard for the merchant.
If you are interested to activate the app notifications, please fill up this form here. We will contact you within 3 working days.