After the user has made the payment, merchant should receive an app notification stating that the payment has been made successfully. Alternatively, merchant can also ask the user to show the proof of payment from his or her Touch 'n Go eWallet app.
Merchant can view the transaction in Merchant Dashboard by following the steps below: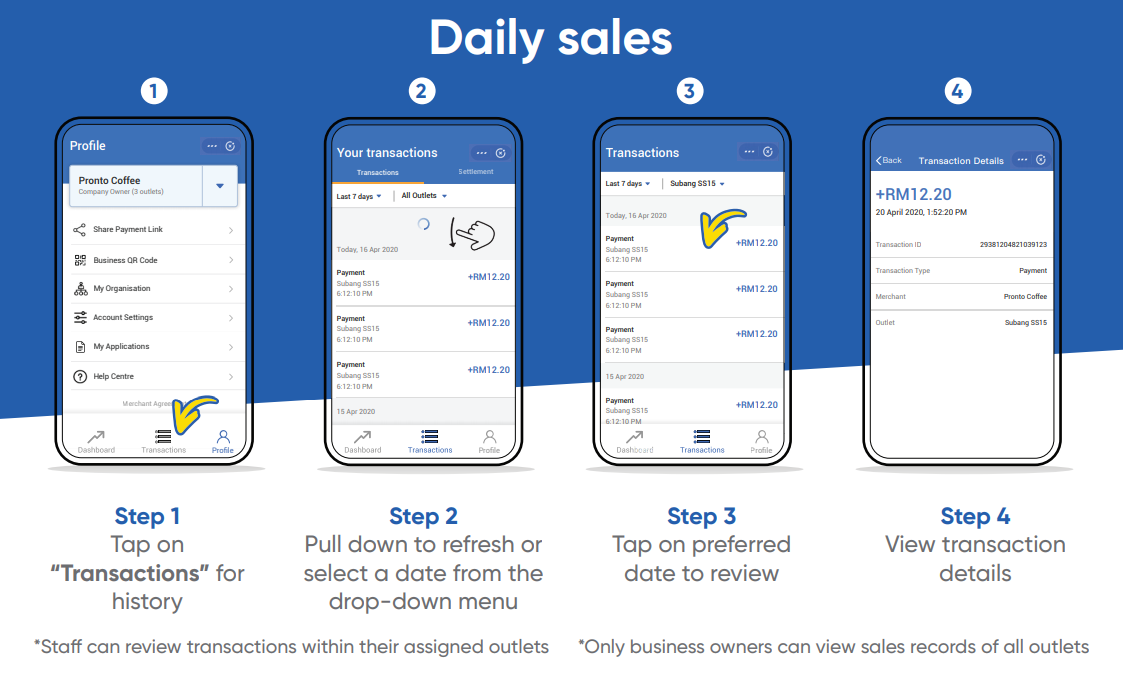 Click here to download the Merchant Dashboard handbook to your device.
You can also purchase the Touch 'n Go eWallet Soundbox for safer payments. For more information, please click here.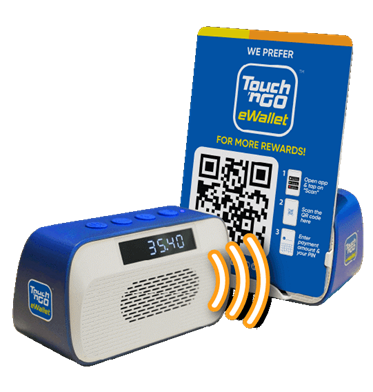 Photo of Touch 'n Go eWallet Soundbox