Merchants will receive their daily reports the next day via email. The merchants are advised to check the Junk Mail in their email accounts to avoid any confusion or emails mistakenly marked as "Junk".
You can also download your daily report from Merchant Dashboard by following the steps below: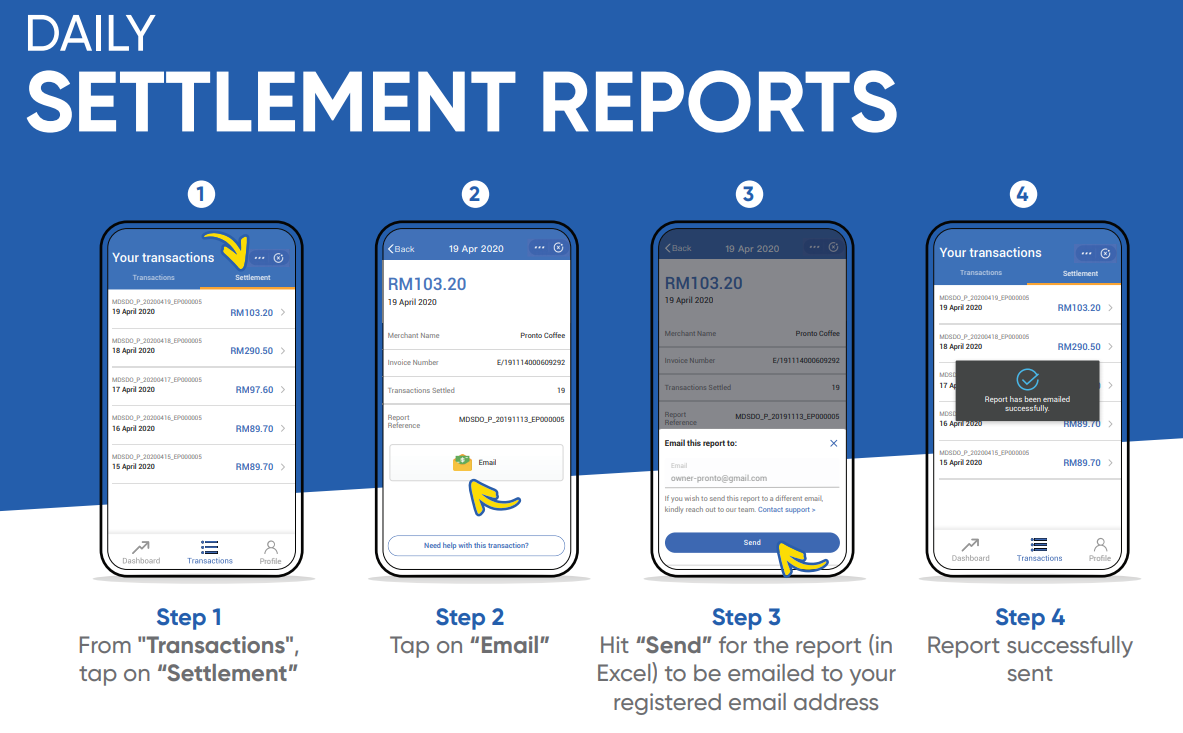 Click here to download the Merchant Dashboard handbook to your device for ease of reference.
If you still did not receive your daily sales report, you can fill up the form here. Our merchant support team will contact you within 3 working days.