It may take up to 21 working days from your date of purchase if your delivery address is in West Malaysia. We are working very closely with our delivery partners to ensure timely deliveries. However, due to various reasons, there can be a slight delay.
You can track the order status in Merchant Dashboard Purchase section by following the below steps: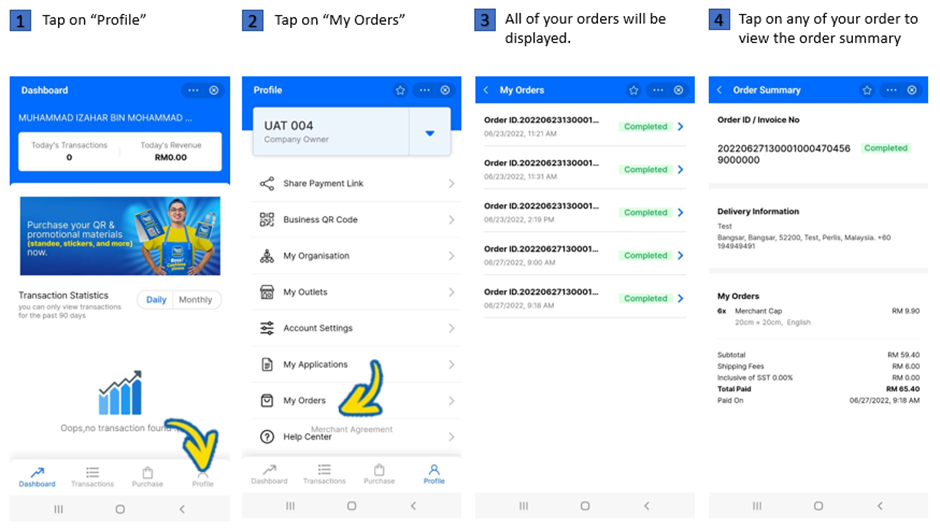 You will also receive emails from our delivery partner (Ninjavan) as the order status changes.